Services
What we do.
We provide custom software and mobile app development, web design and development, and IT and cloud computing services, including helpdesk for our clients.
Learn more below
Custom Software & Mobile App Development
We build custom Web, Windows and iOS/Android Apps to suit the needs of your business.
When there are no solutions tailored to your specific needs is when custom software development might be the best option for you.
Custom software development allows businesses to build a product that mimics exactly how your business runs. Often our clients have spent years developing a workflow that's very efficient, and a custom software solution takes that workflow and introduces additional efficiencies, recording, tracking, and more.
Software should make your life easier, not create issues. We can help you get there.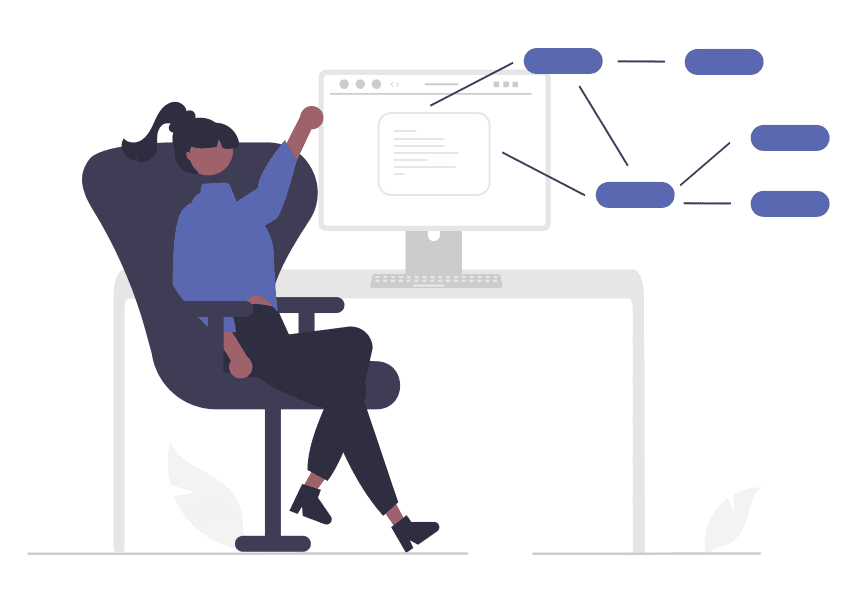 Web Design & Development
We create websites that tell your story.
A website is the phase in the customer journey when customers decide if they are going to connect with you. Our design process focuses on creating a website you love that conveys your messaging and builds bridges with future customers.
We build websites for the solopreneur, local small business, growing mid-size business, all the way to the multinationals. Regardless of the size, all our websites are SEO optimized, quick, responsive, and secure.
IT & Cloud Computing Services
We are technology experts so you don't have to be.
We focus on security, utility, and scalability so that you can focus on what matters most to your business.
Our IT services help businesses avoid overspending on software, set up for growth, protect themselves from malicious attacks, and find and implement solutions for their needs.
Pathways Abilities Society - Chloe
"Working with Kelowna Software was a seamless process. They helped our organization develop our idea into reality and offered support throughout the entire process. David was there to answer questions and always provided a timely response. I would recommend Kelowna Software to anyone looking for assistance with a project, or having something entirely new created."
Pathways Abilities Society
Russell - Knight Easton
"We recently contracted David Herrington & Kelowna Software Ltd. to do work for us. David has been excellent to deal with, is very knowledgeable and goes out of his way to find practical, cost effective solutions while keeping his clients best interests in mind. Our project was completed on time, on budget and dealt with in a professional manner. We recommend both David Herrington & Kelowna Software Ltd. to anyone needing IT assistance."
Knight Easton & Associates Ltd.
Vitatek
"We are extremely happy with the work Kelowna Software has done for us. David has been such a huge help getting our business up and running with several new software integrations. Remotely or in person, David is always available for us and we can't express enough how much we appreciate that. We now have him on speed dial! Thank you for allowing our business to run in tip top shape and for being so great to work with."
Vitatek Solutions
Margaret Valley Landscaping
"The Kelowna Software team was nothing short of professional, fun, and creative when creating my dream website for me. I couldn't be happier with the results and I would highly recommend them for all things tech!"
Margaret Valley Landscaping
Kelsey - Sungod
"Kelowna Software has helped us immensely in the running of our clinic. They are quick, knowledgable, and readily available when needed if any technological issues arise. They have been providing support to us since 2015, and have assisted us through numerous tasks, such as setting up office servers, network infrastructure (including Wifi), and Office 365 integration for all of our systems. We have had only positive experiences with this company, and would highly recommend them!"
Sungod Sports & Orthopaedic Physiotherapy Clinics
Silvatech
"Kelowna Software did a revamping and updating of our website. They were very friendly, proficient, and timely with the product development. They were very responsive to our requests and understood what we were trying to portray in the design. We will definitely use Kelowna Software again in the future for software or programming needs."
SilvaTech Consulting Ltd.
Amanda - Apex
"Great service and product from David and Kelowna Software! They are quick to make requested changes and provide options."
Apex EHS Services Inc.
Chris
"David helped me out with an IT issue I was having while travelling and was able to explain the steps to me clearly and easily, and got the issue fixed for me remotely, incredibly fast, so I could get back to work with almost no downtime! He made things quick, easy to understand, and was incredibly friendly to work with. I HIGHLY recommend reaching out to Kelowna Software Ltd. for any IT needs. It's now my go-to for any computer/software related services going forward and I think others should be aware of this company, as there are very few companies out there that operate to this high level of service."
Pathways Abilities Society - Charisse
"Great and knowledgeable group. David was very helpful, responsive and easy to work with. Kelowna Software easily fulfilled our contract expectations."
Pathways Abilities Society
Laura - Sungod
"Kelowna software is amazing! We have 3 very busy clinics and they are always there to help us out. Any computer issues we have they are on it right away. I highly recommend them."
Sungod Sports & Orthopaedic Physiotherapy Clinics