About Us
We got started because
we have a passion for software.
Our love of technology has helped us become Okanagan's leading provider of IT, Websites and Custom Software for business.
We're a one stop shop
We are the only technology company to provide the full suite of services your business needs, which means you only need to work with one tech company.
We adapt to what your company needs
Companies of all sizes approach us with problems they have in their business. Kelowna Software uses modern, efficient Software Engineering processes, responds quickly to challenges, and communicates clearly with our customers.
100+ years of industry experience
We have over a century of industry experience combined in our staff. Our commitment to our customers is to provide exceptional solutions to their issues that seamlessly integrate into their businesses.
Leadership Team
Meet the dream team
David Herrington, BSc. Comp Sci, CSOM
Founder, President & Chief Executive Officer
David was born in Kelowna and has been developing software since he was 15. He's Kelowna's Face of Technology and has helped build multiple start-ups. He has vast experience in many domains including aerospace, oil and gas, manufacturing, and trades. He was invited to Microsoft Vancouver HQ to meet with the studio head to showcase a software solution he built for the HoloLens. David is an 40 under 40 honoree by the Kelowna Chamber of Commerce, and when not in the office, he volunteers on local sports teams and youth groups.
Meagan Herrington, ADDT
Co-Founder, Director of Marketing
Before getting involved with social media, Meagan was a building technologist for an international design and consulting firm, and a residential city plan checker. With an eye for design and a scroll-aholic, Meagan creates a unique take on social media for the software industry.
Michelle Dunne, BGS
Director of User Experience and Design
An award winning designer, Michelle has created design and usability products for 20+ years. She focuses on the user's experience and creating high quality products for companies. She has designed user interfaces for software, corporate websites, and email campaigns. She also provides graphic design services such as print design, logos, social media posts, and information graphics. In the summer you'll find her in her happy place: wake surfing on Shuswap Lake.
Matthew McInnis, BM
Director of Customer Development
Matt loves working with businesses and organizations of all sizes to build authentic relationships and win-win partnerships. He is a value driven leader and believes in operating with clarity and transparency. When not "in the office" you can find Matt outdoors hiking, biking, or paddling.
Laura Ross
Manager, HR & Marketing
Laura prides herself on creating a joyous and respectful workplace by being top cheerleader for her team. Her values of connection, laughter, and solving problems mesh well with Kelowna Software's mission, and is the main reason she loves working here.
Awards
We are honoured.
A List
2023 Central Okanagan's A-List
2023 Central Okanagan's A-List
2023 Central Okanagan's A-List
2022 Central Okanagan's A-List
Best of Kelowna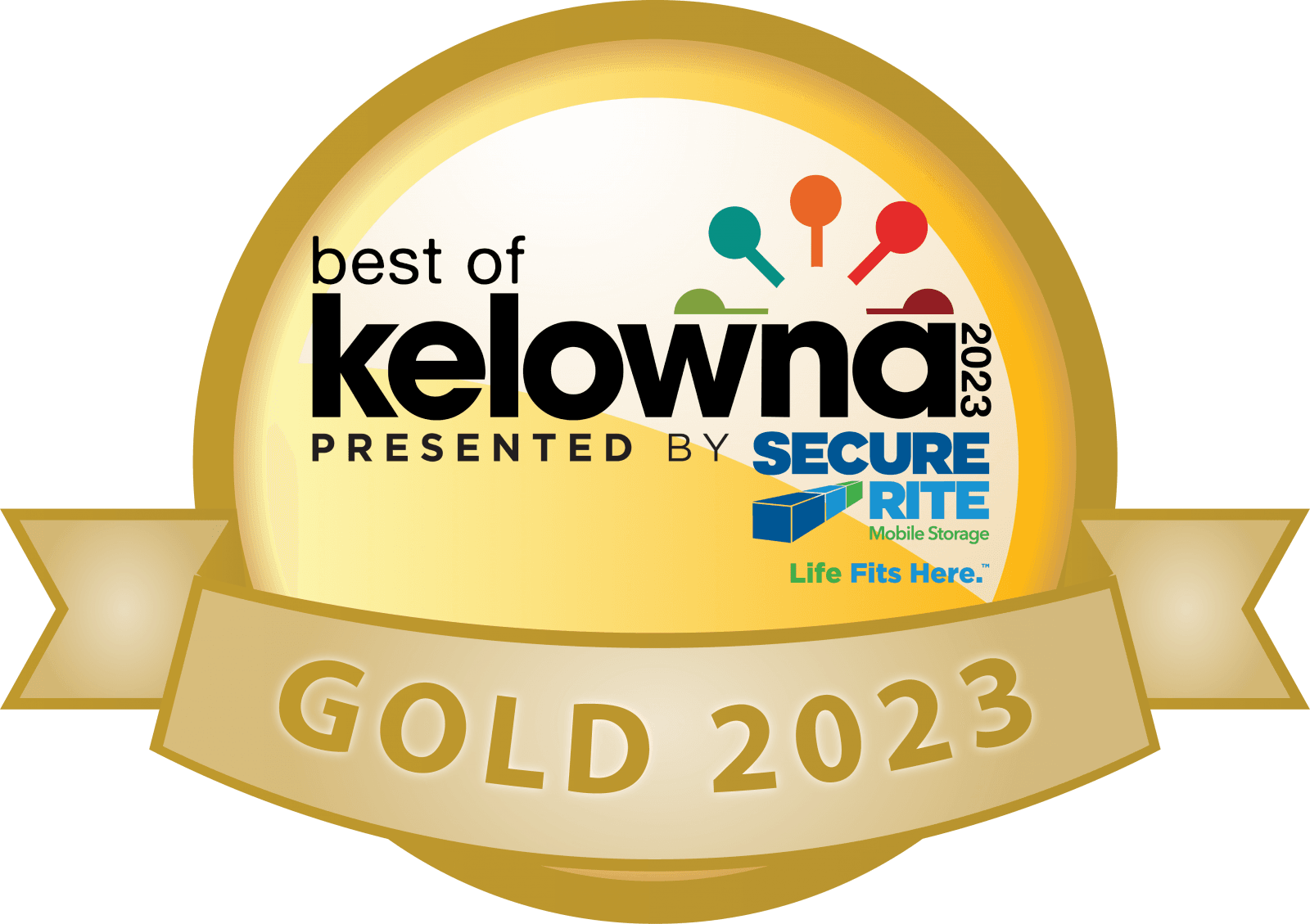 Best of Kelowna – Gold 2023
Best of Kelowna – Silver 2023
Best of Kelowna – Bronze 2023
Best of Kelowna - Gold 2022
SME & KCC
Canadian SME National Business awards - 2022 Finalist
Small Business of the Year
KELOWNA CHAMBER OF COMMERCE
David Herrington - Top 40 Under 40 Winner
KELOWNA CHAMBER BUSINESS EXCELLENCE AWARDS
Small Business of the Year
KELOWNA CHAMBER BUSINESS EXCELLENCE AWARDS
Technology Innovator of the Year
MEMBERSHIPS